Horse equipment

We manufacture leather articles to equip your horse, harnesses, saddles, bridles, guides, halters... .
Our creations are hand-sewn and the buckles come from the Poursin foundry in Paris.
We look for elegance, robustness and practicality in what we manufacture.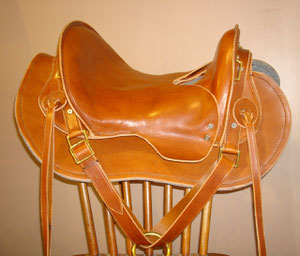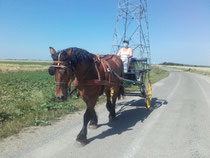 New carriages
We suggest for resale, horse-drawn carriages adapted for leisure by Rebulard and Dominiak. Two wheels or four wheels, for ponies, donkeys, horses or draft horses.
We also offer a front end for agricultural work.
For more information contact us.
Free quote on request.
Used carrages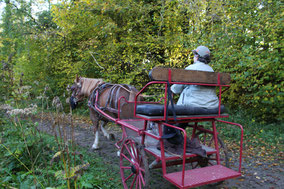 In used car we currently have this two wheels.
- From pony size D draft horses size (700kg).
- 4 places (groom basket)
- Tyre wheels (inner and tyre)
- leaf springs suspension
 Ready to ride.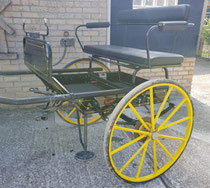 Gig Pouvreau 2 places
Poney size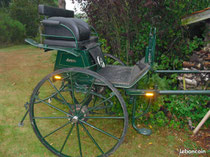 Gig Aron 2 places
Horses size 1m60 and more (Adjustment under body).
Availible
Horses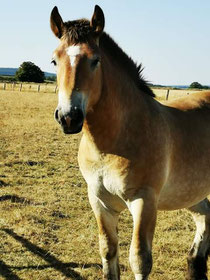 Joshua
Ardennais draft horse 18 month
Sold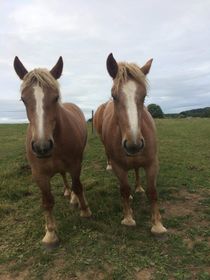 Poudre et Belem,
2 year old Ardennes mares
Sold
D'autres chevaux disponibles sur demande
More informations or réservation contact : Julie.Wynands
By phone : 06 71 92 85 86 
By mail : julie.wynands@hotmail.fr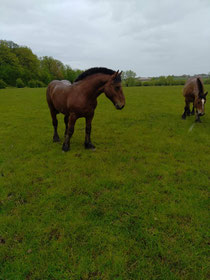 Kulbuto
Ardennais draft horse 18 month.
Sold
You should not be surprised if all these horses are sold because before selling you a horse, we need to know your project